There are many reasons why people gain tummy fat, it can be due to poor diet, lack of exercise, stress, genetics, poor sleep, and so on. Tummy fat is considered as the most harmful fat present in the body. This unhealthy fat can be removed from your body through a non-surgical tummy tuck performed by a bodySCULPT plastic surgeon in NYC without any incisions, scarring, or downtime.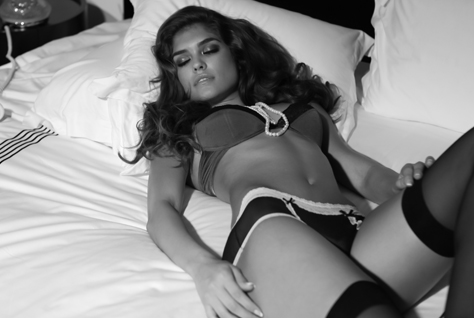 Tummy fat increases the risk for diseases such as metabolic syndrome, type 2 diabetes, heart disease, and cancer. Even in the case of a person with normal weight but with excess tummy fat, there is an increased risk of health problems. So, if you consider doing non-invasive tummy tuck in NYC, then bodySCULPT plastic surgeons can help you achieve a well-contoured body.
bodySCULPT provides non-surgical/non-invasive tummy tuck procedure using various technologies and workstations such as EVOLVE and BodyFX.
EVOLVE
Inmode EVOLVE is an ideal non-invasive, FDA-cleared, hands-free technology to remodel even larger body areas and simultaneously improve the appearance of the skin. It uses the unique bipolar technology to deliver radio-frequency energy and electromagnetic pulses to the area to be treated. It provides the following advantages at the same time:
Remodeling the skin (tightening the skin)
Treating adipose tissues (fat cells)
Toning muscles (improves muscle tone)
Non-surgical tummy tuck using EVOLVE gives you a flat and firm abdomen. To address the specific needs of the patient, this treatment can be customized. Body contouring in NYC is one of the most popular aesthetic treatments for both men and women, and Evolve ensures patients the highest quality of aesthetic treatments and optimum results. It helps to treat multiple areas of the body at the same time. The areas that can be treated include the arms, abdomen, flanks, hips, thighs, buttocks, and knees. This all-in-one platform offers multiple proprietary technologies on one system and provides different aesthetic treatments tailored to each body type.
The three proprietary non-invasive technologies EVOLVE uses are Tite, Trim, and Tone. It allows customized treatment for different body types.
EVOLVE Tite: It is an effective skin remodeling solution by InMode. For EVOLVE Tite, bodySCULPT plastic surgeons recommend 30-60 min weekly sessions over a 6- to 8-week period.
EVOLVE Trim: EVOLVE Trim is one among the three proprietary technologies that is designed particularly to reduce the unappealing appearance of cellulite. Based on your specific needs, plastic surgeons will recommend optimal number of sessions.
EVOLVE Tone: EVOLVE Tone is specially used for muscle toning, a hands-free solution to enhance your muscle definition and the shape of your body without any downtime or scars. It is also suitable for all skin types.
All of these treatments are non-invasive and painless and do not require any recovery time. Patients can return to their normal activities immediately after the treatment.
BodyFX
BodyFX is a non-invasive treatment that utilizes RF energy to remodel cellulite and reduce unsightly dimpled skin in large body areas including the abdomen, thighs, buttocks, and flanks. Patients can reduce excess tummy fat and tighten the skin using this procedure. The appearance of cellulite or dimpled skin is improved by melting away the abdomen fat; the procedure contours the body, and tightens lax, sagging skin. It delivers long-lasting results and is a great alternative to traditional invasive liposuction.
Key Benefits
The technology safely delivers and sustains uniform and deep heating.
Active temperature monitoring and controlled energy cut-off ensure optimal comfort and safety.
If you are concerned about unwanted tummy fat, you can begin your treatment after consulting a bodySCULPT plastic surgeon in NYC. He can help you achieve your aesthetic goals by understanding your specific requirements and eligibility for the procedure.
The post Non-Surgical Tummy Tuck Procedure for a Well-Proportioned Body appeared first on bodySCULPT.