Are you worried about excess tummy fat and skin and are looking to resolve it without going under the knife? Then a nonsurgical/non-invasive Tummy Tuck in NYC could be the ideal solution!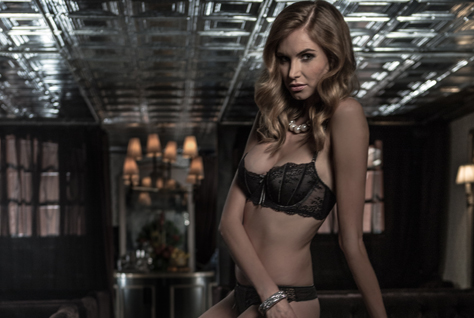 Excess abdominal skin and fat is a common aesthetic concern among many men and women and one that does respond to even strenuous diet and exercise. Factors such as excessive weight loss, pregnancy or genetics are usually the underlying reasons for this problem. Liposuction surgery can address this concern, but many people are wary about going under the knife. Fortunately, InMode EVOLVE treatment in NYC can remove belly fat without surgery. When performed by a skilled plastic surgeon, this non surgical Tummy Tuck can provide you with a sleeker, toned tummy – without incisions or scars.
The non-surgical Tummy Tuck in NYC using InMode EVOLVE is a revolutionary hands-free thermal body and skin treatment that addresses adipose tissue, improves skin quality, and tones the muscles – without surgical intervention. This breakthroughall in one platform technology utilizes unique bipolar technology to deliver RF energy and electromagnetic pulses for body contouring. It can remodel even larger body areas effectively.
Its innovative design deploys three proprietary technologies -Tite, Trim, and Tone – allowing for customized treatment for all body types. Treatments provided using all 3 technologies are absolutely non-invasive.
If you are considering a non-invasive tummy tuck in NYC, Evolve Tone is the perfect option. The customizable hands-free solution is specifically designed to provide the patient with a well-defined physique. The procedure can be customized to address the patient's specific needs. Check out this video to see a patient undergoing the fabulous InMode Evolve Tone treatment to get that perfect muscle definition on his stomach.
If your concern is flaccid abdomen skin, then EVOVLE TITE can help as it is designed specifically to address this problem and to target cellulite and improve the appearance and elasticity of the skin, EVOLVE TRIM is an ideal option.
Depending on individual patients and their unique needs, a skilled NYC plastic surgeon will used EVOLVE technologies separately or together.
Benefits of Non-invasive Tummy Tuck
EVOLVE treatment can be provided for a wide range of individuals, and many are good candidates for this non-surgical Tummy Tuck Lift. One of the major advantages of this treatment is that patients can relax – surf the internet, read a book, or watch TV – while the treatment is being performed. There is absolutely no recovery period or downtime associated with it. You can return to normal activities immediately after this quick and painless treatment. Redness and warmth in the treated area is common, which will subside after a few hours. You can expect visible improvement in the treated area in as little as 2 weeks.
bodySCULPT is one of the first plastic surgery centers to introduce InMode Evolve treatment in NYC and the best place to get a nonsurgical tummy tuck in NYC. This AAAASF-accredited plastic surgery practice in Manhattan offers the services of plastic surgeons who are experts in performing radiofrequency-assisted cosmetic procedures, including InMode's innovative technologies.
The post Non-invasive Tummy Tuck: Reduce Belly Fat without Surgery appeared first on bodySCULPT.