The Jenny lab is looking for a highly motivated postdoc to join the Department of Developmental and Molecular Biology at the Albert Einstein College of Medicine in New York. Our laboratory's focuses is the characterization of the regulation and physiological roles of Endosomal Microautophagy (eMI). More information can be found at http://jennylab.aecom.yu.edu/.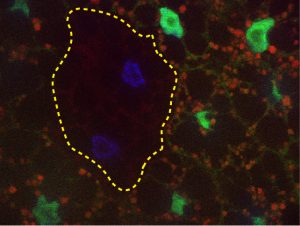 Recent PhD graduates are preferred. Qualified individuals must have strong laboratory expertise in Drosophilagenetics or autophagyand first author publications in peer-reviewed journals. Ability to work independently, demonstrated creativity and very high motivation are expected. Applicants should send a CV and a description of research interests and experience, clearly stating why they wish to join the Jenny laboratory, together with the contact information for three references to andreas.jenny@einstein.yu.edu.
The post Postdoc position in Autophagy appeared first on the Node.