The Company of Biologists Workshops provide leading experts and early-career researchers from a diverse range of scientific backgrounds with a stimulating environment for the cross-fertilisation of interdisciplinary ideas. In November, experts will gather in the beautiful surroundings of Wiston House in West Sussex with the aim of 'Understanding Human Birth Defects in the Genomic Age'. Organised by Mustafa Khokha, Karen Liu and John Wallingford, the Workshop is an amazing opportunity to explore applied developmental biology.
There are around 10 funded places for early-career researchers available – a fantastic opportunity to share your research with leading scientists in an intimate setting.
Deadline for applications: 12 July 2019.
Find out more here: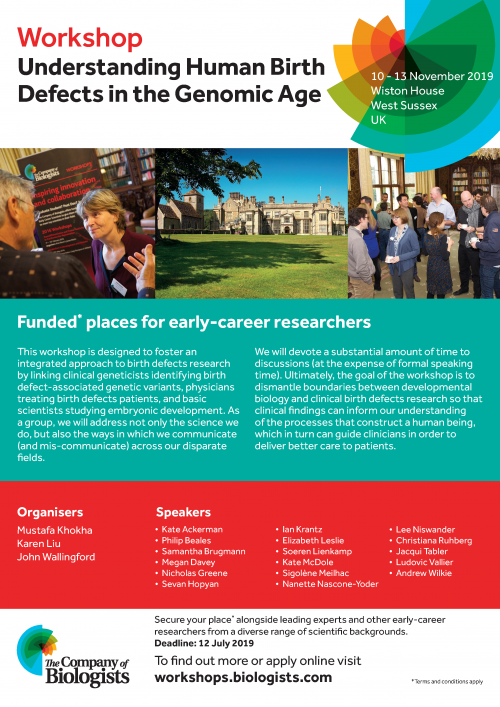 ---
If you're interested in what early career scientists get out of attending workshops, why not read these these three recent Node posts from attendees:
Or watch the following video summaries from recent Workshops:
Chromatin-Based Regulation of Development
Evo-chromo
Development and evolution of the human neocortex
The post Funded early career places at Company of Biologists Workshop 'Understanding Human Birth Defects in the Genomic Age' appeared first on the Node.