Each year The Royal Society, the world's oldest national scientific institution, elects a new set of Fellows (both UK-based and 'Foreign Members'). This year, among 62 distinguished researchers from across the scientific disciplines, four developmental biology and stem cell researchers were named, and one name in particular delighted the Development office…
James Briscoe, who joined Development as Editor-in-Chief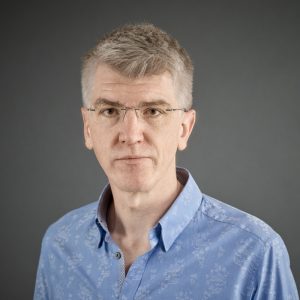 last year and who has also served as Director on the board of The Company of Biologists, is now James Briscoe FRS! James' lab at The Crick in London works on the molecular and cellular mechanisms of embryonic development with a particular focus on the developing spinal cord. You can hear more about his life in science in Katherine Brown's Development interview, and his plans for Development in his inaugural editorial. Congratulations James!
The 2019 list also includes:
Richard Harland (UC Berkeley), whose lab works on early vertebrate development using Xenopus
Elaine Fuchs (Rockefeller, NY), whose lab works on adult skin stem cells
Hans Clevers (Hubrecht Institute, NL), whose lab works on adult stem cell-based organoids

Congratulations to all three, and the rest of the new FRS family.
The post Developmental biology: a Royal stamp of approval appeared first on the Node.