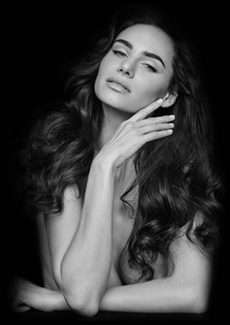 Aging, stress, heredity, sun exposure, and lifestyle habits can make you look older than you actually are. This can negatively impact your self-esteem and your confidence. Getting a facelift in New York City can dramatically rejuvenate your appearance by improving visible signs of aging in the face and neck. The procedure can address mid-face sagging, lower eyelids creases, creases along the nose extending to the corner of the mouth (nasolabial folds), facial fat, jowls, and a double chin.
According to an Insider report, facial rejuvenation treatments are among the most requested cosmetic surgical procedures in the U.S. Up to 125,697 facelifts were performed in the US in 2017, with 96,438 standard facelifts and 29,259 mini facelifts. Another report published by the American Society of Plastic Surgeons (ASPS) says that procedures such as the mini facelift, S-lift, neck lift, or endoscopic facelift have attracted the interest of patients who may have previously been intimidated by the concept of a surgical cosmetic procedure.
A facelift can be performed using minimally-invasive and surgical techniques. Today, conventional facelift surgery is competing with minimally-invasive techniques. Most people who have the surgery are over 40, although the surgery is performed on younger people if they are suitable candidates.
Although the procedure is relatively simple, not everyone is a suitable candidate. Before deciding to get a facelift, it's important to check your candidature for the procedure. A facelift in New York City is an individualized procedure and you should only consider it if you need it for yourself and not to please someone else or to try to meet any sort of ideal image. In general, good candidates for a facelift include:
Individuals with good skin elasticity, a strong bone structure and loose skin on their face or neck
Healthy individuals who do not have medical conditions that impair healing
Nonsmokers
Individuals with a positive outlook and realistic expectations
The short scar face lift or mini facelift involves only a short incision below and behind the ear and improves the lower portion of the face. Younger patients with mild to moderate skin laxity are ideal candidates for this procedure.
You are not an ideal candidate if:
You take blood-thinning medications or supplements: Medications or supplements that thin the blood can affect your blood's ability to clot and increase the risk of hematomas after surgery. These medications include blood thinners (Coumadin, Plavix, others), aspirin, nonsteroidal anti-inflammatory drugs (NSAIDs), ginseng, Ginkgo biloba, fish oil and others. So if you wanted to undergo the procedure, meet your surgeon and discuss the medications you are taking.
If you have a history of repeated weight gain and loss which affect the shape of your face and condition of your skin, the outcome of the surgery may not be satisfactory or may be satisfactory for only a short time, according to Mayo Clinic.
After the treatment, it is essential to take care of your skin to enjoy smooth recovery and for long-lasting results. Of course, the operative technique and the skills and experience of the surgeon also matter when it comes to recovering smoothly after any cosmetic surgical procedure.
A new breakthrough facial contouring procedure called EmbraceRF is now available in leading NYC plastic surgery practices. Invented by an expert NYC plastic surgeon, the procedure allows for precise sculpting of the lower face and neck. This scarless facial contouring solution introduces the concept of subnormal adipose remodeling of the face by combining two proprietary InMode technologies: radiofrequency-assisted FaceTite and Morpheus8. It allows the physician to balance the amount of fat removed, molded, and retained and is ideal for patients in the treatment gap category – those who do not have bad enough skin for a facelift and good enough skin elasticity for liposuction.
If you are considering a facelift or EmbraceRF in NYC, choose an AAASF-accredited plastic surgery practice that has plastic surgeons who are well-trained and experienced in performing these procedure. Undergoing the procedure in such plastic surgery practice is the best way to have a safe and successful outcome. Leading practices also offer non-invasive facial rejuvenation options such as laser lift and Kybella.
The post Are You a Good Candidate For a Facelift? appeared first on bodySCULPT Blogs.