Chiropractors are important to our overall health and wellness journey by keeping us aligned and balanced. Treat yourself and your body with a visit to the chiropractor! Renaissance Plastic Surgery compiled this list of the top five places to see a chiropractor in Macon. Next time you are in need of an adjustment, visit one of the offices below!
Larger Than Life
Dr. Dusty Large leads a dedicated team of healthcare professionals that can help you achieve your health goals.
Stull Chiropractic
Dr. Clark Stull provides chiropractic and rehabilitation therapy to address your various healthcare concerns.
Erthal Chiropractic
Dr. Daniel Erthal is committed to helping you with your everyday wellness goals and any unique needs you may have.
Chiropractic Arts at Ingleside Village
Dr. James Nessing aims to provide superior chiropractic treatment and patient satisfaction at his practice.
Griswold Chiropractic
Dr. Stephen Griswold and his friendly staff offer effective care to improve your overall health and well-being.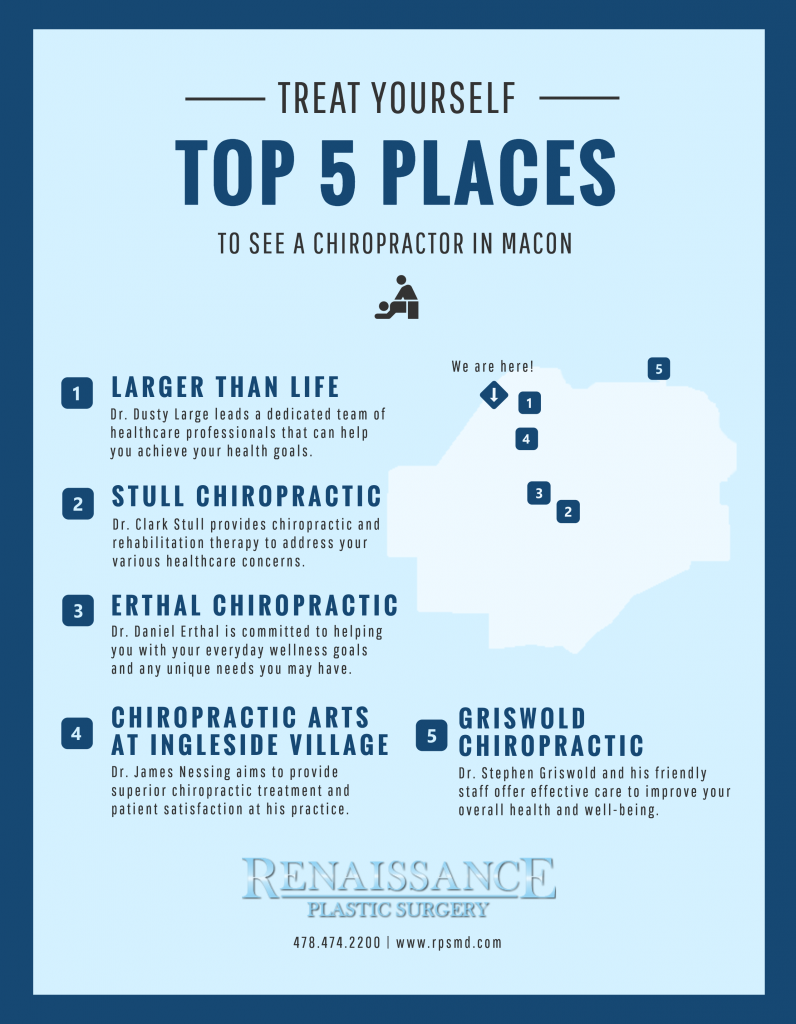 The post Top 5 Places to See a Chiropractor in Macon appeared first on Renaissance Plastic Surgery.